How Many Turkeys Can Our Most-Watched Crossovers Hold?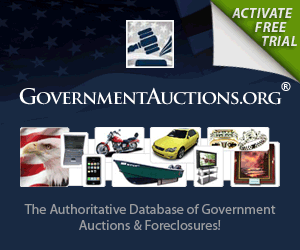 How do the 5 crossovers behind CarGurus most-watched Test Drive Reviews compare when it comes to cargo space? We put them to the turkey test.
The drive to Thanksgiving festivities can be hectic. And no one wants the added stress of not knowing if they can fit all their passengers and the fixings for turkey. So we took a closer look at our most-watched Test Drive Review videos of subcompact crossovers and asked a critical question: How many turkeys could they fit?
How We Calculated the Base Turkey Measurement
Anyone who's been car shopping knows that automakers list cargo-space measurements in cubic feet. To stay consistent, we calculated the size of a turkey in cubic feet. Since all turkeys are oddly shaped—and you know, you have to carry that turkey in something–we had to create a consistent measurement. A 21 x 14 x 8.5-inch roasting pan with a lid (which, for those keeping score at home, can hold a 20-pound turkey) is approximately 1.46 cubic feet.
Now for the fun part.
Cargo Space of Top-Performing Subcompact Crossovers
The 2018 Subaru Crosstrek "puts practicality above all else," according to our reviewer. It offers AWD and a 4-inch-wider hatch than the first-generation Crosstrek. With all its seats down, it offers 51.9 cubic feet; that's 35 turkeys' worth of space. Put all seats up and you've got 20.8 cubic feet—the equivalent of 14 turkeys. Not bad.
The 2018 Honda HR-V continues to be one of our most popular Test Drive Reviews. We get it: It offers all-wheel drive (AWD), a roomy backseat, and an available manual transmission. Its cargo space doesn't hurt, either. The maximum cargo area for a front-wheel-drive (FWD) Honda HR-V, with all seats folded, is 58.8 cubic feet. That's approximately 40 turkeys. Interestingly, with AWD, you lose a few cubic feet of cargo space; only 38 turkeys would fit. But with all seats deployed for the FWD, you have 23.2 cubic feet available. That's room for 15 turkeys. With FWD, you could fit one extra turkey.
The 2018 Jeep Compass is best if your Thanksgiving trek will have you going through dodgy weather—which a recent survey cited as a top concern for drivers. It offers great off-road capability along with available AWD. It also features the most cargo space of any midsize crossover we've featured in a Test Drive Review. It offers 59.8 cubic feet with all seats folded, enough to hold 41 turkeys. With all seats in use, it offers 27.2 cubic feet, or 18 turkeys.
The 2017 Kia Soul is another great option for manual lovers who are also interested in quirky styling. It offers a maximum cargo capacity of 61.3 cubic feet, which can hold 42 turkeys. Flip the seats up and you'll be able to fit 16 turkeys. And while our reviewer loved the tech features that came with the Soul, he found its combined mileage disappointing.
The 2018 Hyundai Kona made quite a splash this year. While our reviewer liked its exterior styling, he was underwhelmed by the car's interior. That's in part because it has the least cargo space in the class. It offers 45.8 cubic feet of cargo space—otherwise known as enough space for 31 turkeys. Put all the seats up and you've got 19.2 cubic feet available, aka 13 turkeys.
If you're torn between two models, learn more about each car using our car comparator page. Scroll to the bottom of each overview page and look for "Cars to Compare" to access the tool. No matter which crossover you choose, we suggest you don't try to fit all those turkeys at once (unless you're doing it for a good cause). You going to need room for pie, after all.
Want more car news? Check out these articles: